New proposal for an offshore energy source
Posting on:
Event: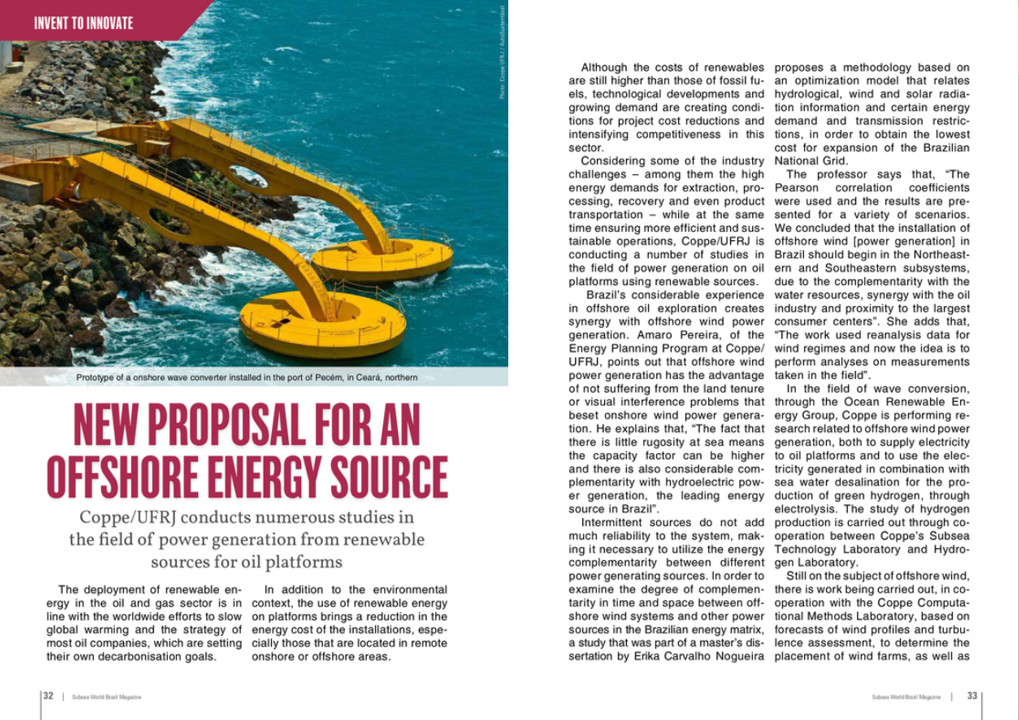 The application of renewable energies in the oil and gas industry is in line with the global effort to slow down global warming and the strategy of most oil companies that have established their own decarbonisation goals.
In addition to the environmental context, the use of renewables on platforms provides a reduction in the energy cost of installations, especially if they are located in remote onshore or offshore areas.
Although the costs of renewables are still higher than those of fossil fuels, technological developments and increased demand are creating conditions for reducing project costs and increasing competitiveness in this sector.
Considering some challenges of the industry – among them, the high energy demand of the activities of extraction, processing, recovery and even transportation of the products – and at the same time guarantee more efficient and sustainable operations, COPPE|UFRJ conducts several studies in the field of power generation on oil platforms from renewable sources.
Read the complete article published in Subsea World Brazil Magazine on May 3, 2021.