Ocean Engineering Professor participates in the launch of the Brazilian Artificial Intelligence Cluster for Ships
Posting on:
Event: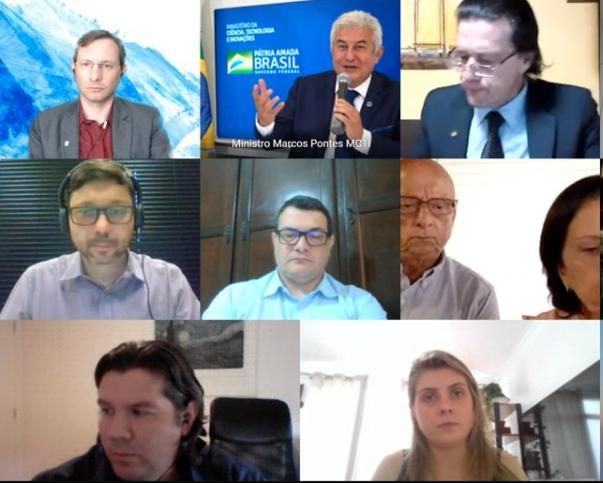 The head of the Ocean Engineering Graduate Program at Coppe/UFRJ, professor Jean-David Caprace, participated last Tuesday, December 1, in the launch of the Brazilian Cluster of Artificial Intelligence for Ships. The Cluster's objective is to strengthen exchanges between companies, institutions and entities from all over Brazil, in research and technological developments in the sector.
The event counted on the participation of the Minister of Science, Technology and Innovations Marcos Pontes, who guaranteed his support in the creation of the new cluster, in addition to financing in innovation projects, and highlighted the probable approval of the lay 135/2020 (still in process), which prohibits the restriction of resources for science, technology and innovation.
Professor Jean-David Caprace highlighted, in his presentation, projects under development at Coppe, with Artificial Intelligence, applied for autonomous vessels, such as Unmanned Surface Vehicle (USV) and Autonomous Underwater Vehicle (AUV), autonomous subsea vehicles aimed at the oil and gas exploration sector.
Senator Esperidião Amin (PP-SC) and federal deputy Angela Amin (PP-SC) were present at the event. They are currently preparing a draft law on Artificial Intelligence regulation in the naval sector.