Subsea Technology Laboratory (LTS) wins top international award in the pipeline industry
Posting on:
Event: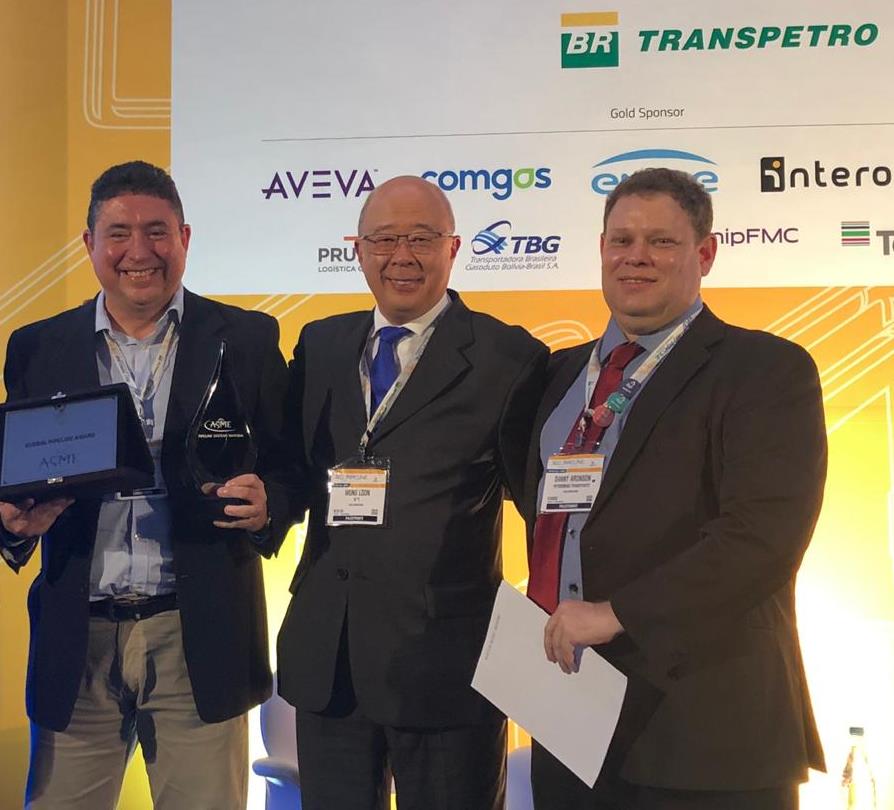 Coppe/UFRJ's Underwater Technology Laboratory (LTS) was awarded the Global Pipeline Award, the most important award in the pipeline industry. Awarded annually by the American Society of Mechanical Engineers (ASME), the award was presented, on September 4, during the Rio Pipeline Conference, to professor Theodoro Antoun Netto, from Coppe's Ocean Engineering Program, who represented the LTS coordinator, professor Segen Estefen.
This is in recognition of the work carried out in the laboratory, which celebrates its 30th anniversary in 2019, and which is a benchmark in personnel training and technological development for the offshore oil and gas sector.
It is an important award at the international level, which shows the relevance of the work that has been carried out at the LTS over these three decades. An acknowledgment not only for the laboratory, but for the Ocean Engineering Program and Coppe as a whole

Professor Segen Estefen
At the ceremony, ASME highlighted two patented technologies that were developed in the laboratory: the sandwich duct and the technique for tight repair of the polymeric layer of flexible ducts.
According to Professor Segen Estefen, the sandwich pipe is a pipe formed by two layers of steel with polymeric composite in the annular. This pipeline concept can contribute to the exploration of pre-salt deposits, supporting pressures at depths greater than 2.5 thousand meters and temperatures ranging from 4oC in the external environment to  60oC in oil and gas inside the pipeline. The professor explains that maintaining the temperature of the oil and gas so that they do not solidify and block the pipe, is a challenge that the new pipeline concept will help to face. The sandwich structure provides resistance to high pressures from the seabed and the polymeric material of the ring contributes to thermal insulation. Additionally, it has a lower submerged weight than conventional steel pipelines, facilitating the installation process.
The technique for the tight repair of the polymeric layer of flexible pipes consists of a methodology to solve damage caused in the outer layer of a pipeline. This technique can be applied in the place where the duct is installed.
According to Professor Theodoro Netto, this polymeric cover, which is used as external protection to the flexible pipeline, can be damaged during the operation or launching of this pipeline into the sea. Once damaged, the metallic layers are exposed to the external environment, it may suffer corrosion and loss of integrity. Developed through a partnership between the laboratory and Petrobras, the technique is already being used by companies that provide services to Petrobras.